RO
An educational center from the very first day.
Colina Nouă will boast a learning center based on an education that is adapted to the needs and skill demands of the 21st century. At first, we will have kindergarten groups, to which elementary and secondary school classes will be added each year until we will eventually cover all the age groups from 18 months to 18 years.
We believe that life can become significantly more comfortable when your child can walk to school on pedestrian alleys or ride a bike on the designated bicycle lanes. A series of extracurricular outdoor activities will be planned at the same center, allowing you, as a parent, to travel less often to the city and save valuable time.
Find out more
Our designs revolve around the most important thing: family.
Everything is connected through a network of pedestrian alleys, which are mostly separated from motor traffic. The setting of the houses, driveways, green areas, playgrounds, and recreational facilities will make everyone's life more comfortable and provide added safety.
Not just houses,
but a community.
Colina Nouă attracts people who see life the same way. They appreciate environmentally friendly design, simple ideas, and objects. They look for a healthy lifestyle, are visionary, and always open to learning something new.
At Colina, we will enable a natural and straightforward way of relating. You can see your neighbors in the morning when you drink your coffee at Hambar Coffee House, at Colina Farms when you go to buy your vegetables, in the snack area at the Educational Center, plan a BBQ in the gazebo, or take a hike on the hill.

A new way of life.
Covering an area of 140 hectares, Colina Nouă stands on a solid foundation built on the desire to redefine our relation to our everyday life. From the organic vegetable farm to the premium level of amenities and finishes, with a 360° controlled design and an innovative educational center, Colina Nouă is the right place to raise our children.
5 green house models, the same premium amenities.
With sizes ranging from 175 to 328 full square meters, you will enjoy the same standard of amenities and comfort, irrespective of the chosen model. Every detail that relates to your experience was carefully considered and analyzed by a team of more than ten architects.
Contemporary architecture and amenities redefine the concept of comfort.
The houses in Colina Nouă will be "turnkey" homes, with premium finishes and innovative technical facilities.
photovoltaic panels

floor heating system

heat recovery ventilation system

stratified wood flooring

heat pump

fully finished terraces with wooden deck

cooling system with radiant ceiling panels
facades made of natural cladding materials
fully finished bathrooms, equipped with sanitaryware and customized furniture
stratified wood flooring and interior staircase with wood and glass finishes
SMART interface allowing you to control the most important functions directly from your phone
Design
With an architecture studied and controlled by an international team of architects, Colina Nouă is actively committed to its design. We take all visual aspects into careful consideration, from the street signs and the design of outdoor benches to the layout of green spaces and playgrounds.
Designed so you can work from home.
You can work uninterruptedly just as easily as in the crowded city center. You can access high-speed fiber-optic internet from DIGI-RDS (other providers will join over time).
Electricity runs nonstop through a state-of-the-art local substation and backup generator in addition to the photovoltaic panels built on each house.
Smart systems for maintaining the optimum temperature will ensure an ideal working environment. And if you still want to work outside the house, there will be a co-working space available in the second phase of the project where you can benefit from all the facilities of a 1st class office.

Best practice in design and urban planning with international experts.
Arhimar
Architecture studio
11 architects from the ARHIMAR office, coordinated by the architect Cristian Bănuț, worked on your house design.
With notable projects, among which we mention Iulius Mall Cluj or the headquarters of Amazon Romania, Arhimar is an important player with a lot of experience in the industry.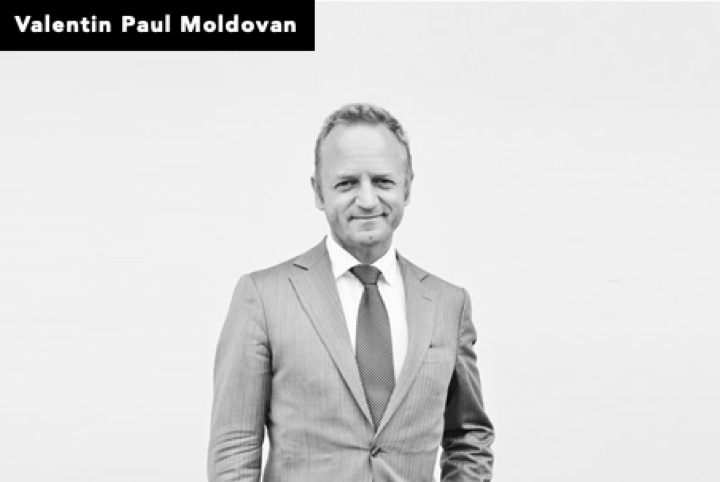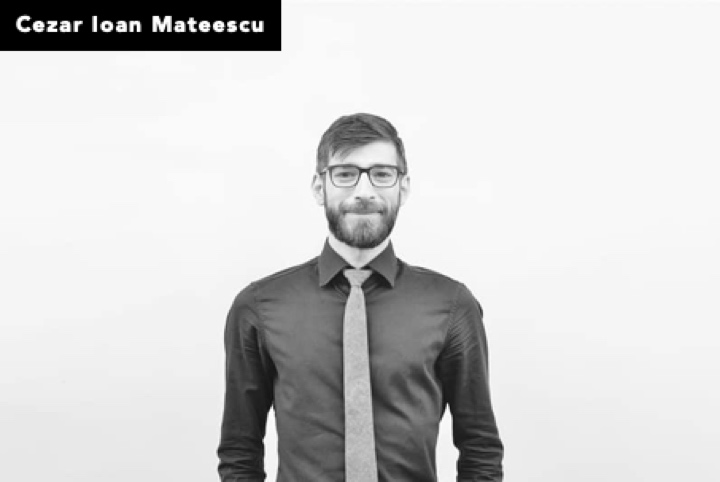 Michael McInturf
Architectural Design Supervisor
Being an associate professor at the School of Architecture and Interior Design, University of Cincinnati USA, Michael is responsible for the Colina Master Plan and how the whole architectural concept will evolve over time. In addition to this, Michael is developing several key buildings, such as the Colina Educational Center or the Hambar Coffee House.
Phil Taminga
Business Development Executive
Phil has over 40 years' experience consulting and working for dozens of companies in a variety of industries. At Accenture, the global consulting company, he co-founded the CRM practice grew his area to an annual turnover of several hundred million dollars per year.
He has also worked in construction, real estate development, and several startup companies. He brings a comprehensive operational and customer focus to our team.
Craig Avery
Engineering Consultant
Together with his team, Craig redesigned the flood protection systems in New Orleans after the disaster caused by Hurricane Katrina.
Craig studied the Colina Nouă field and offered us advice in preventing damages caused by potential floods. He also helped us design the roads and networks.
Ana Horhat
Landscape Design
Ana proudly holds a Ph.D. in "landscape and environment" from Sapienza University in Rome and is active in numerous research projects on public spaces and urban landscapes, conferences, exhibitions, workshops and has an impressive track record obtained from national and international competitions.
Ana takes care of everything related to exterior arrangements (alleys, roads, streams, trails) and chooses the plants we grow to obtain a landscape as natural as possible.
Everything is just a few steps away: the kindergarten, the school, the marketplace, the playground and recreational facilities.
Houses in Colina Nouă.
The setting of the homes in relation to the alleys, school, green areas, and playgrounds will make everyone's life much easier.
Colina Learning Centre
will open its doors to welcome the first kindergarten groups as soon as the first houses are occupied and the first members join the Colina Nouă community.
The BBQ Pavilion -
a gazebo that includes a space for barbeque grill and is furnished for outdoor meals, special events or spending evenings outside with your loved ones.
Colina Farmers Market -
weekly market for the local farmers, as well as local artisans selling their handicrafts, open from April to November.
Hambar Coffee House -
a specially designated area to enjoy a cup of coffee. A space dedicated to local events, Colina Farms vegetable marketplace, and a place to stock on everything you need from the local suppliers.
Colina Farms -
a certified organic farm, growing more than 50 varieties of vegetables and herbs, which hosts the farmers market on Saturday and the Community program in support of agriculture.
An organic vegetable farm close to your home.
Colina Farms, the largest organic farm in the Cluj area, will be the special place within the community where you'll find dozens of vegetables and herbs that are grown without chemical free.
You'll be able to choose from more than 50 varieties of vegetables and plants. Moreover, you will have the option to grow your own crops, together with your children and family, and discover your passion for gardening.
A healthy lifestyle.
Colina Farms and the natural hiking trails to the surrounding forests and hills are designed to encourage a healthy lifestyle by promoting walking and nature therapy. You have access to at least 60 hectares of green areas for outdoor recreational activities.
The air you breathe
in many cities looks like this with an average of the most harmful fine particulate matter (PM2.5) of 20-50 μg / m³.
The World Health Organization recommends a maximum of 10 μg / m³.
Welcome to Colina Nouă where the average PM2.5 is 3-7 μg / m³. We continuously monitor air quality.
The water you drink.
Drinking water for the first 200 houses comes from a pure spring, drilled from 114 meters.
Lab studies have shown that the Cadmium level is 5000 times lower than the acceptable limit, and the iron level is 16 times lower.
The soil from which you eat.
At Colina Nouă we never use chemical fertilizers, only those certified for organic crops use, extracted from medicinal plants, together with organic ones.
The best-known organic solution is the Bordeaux mixture (based on copper), has no plant residue and fights over 50% of plant diseases.
Pollination is carried out by bumblebees, which not only buzz through greenhouses but also pollinate all plants.
All this can be confirmed by the extraordinary biodiversity: in the nearby area, there were 95 different species identified per 10sqm, which places us in the European top.

A town of 600 houses.
In the final stage, our small town will host a community of 2500 - 3000 inhabitants, who will enjoy an array of facilities: a school offering relevant educational programs, a recreational and fitness center, an organic farm, parks and playgrounds, a health center, facilities for the elderly, a shopping area with restaurants and coffee shops, a business and events center.
At a 30-minute driving distance from Unirii Square.
Choose to live in the heart of a green town, close to Cluj-Napoca.